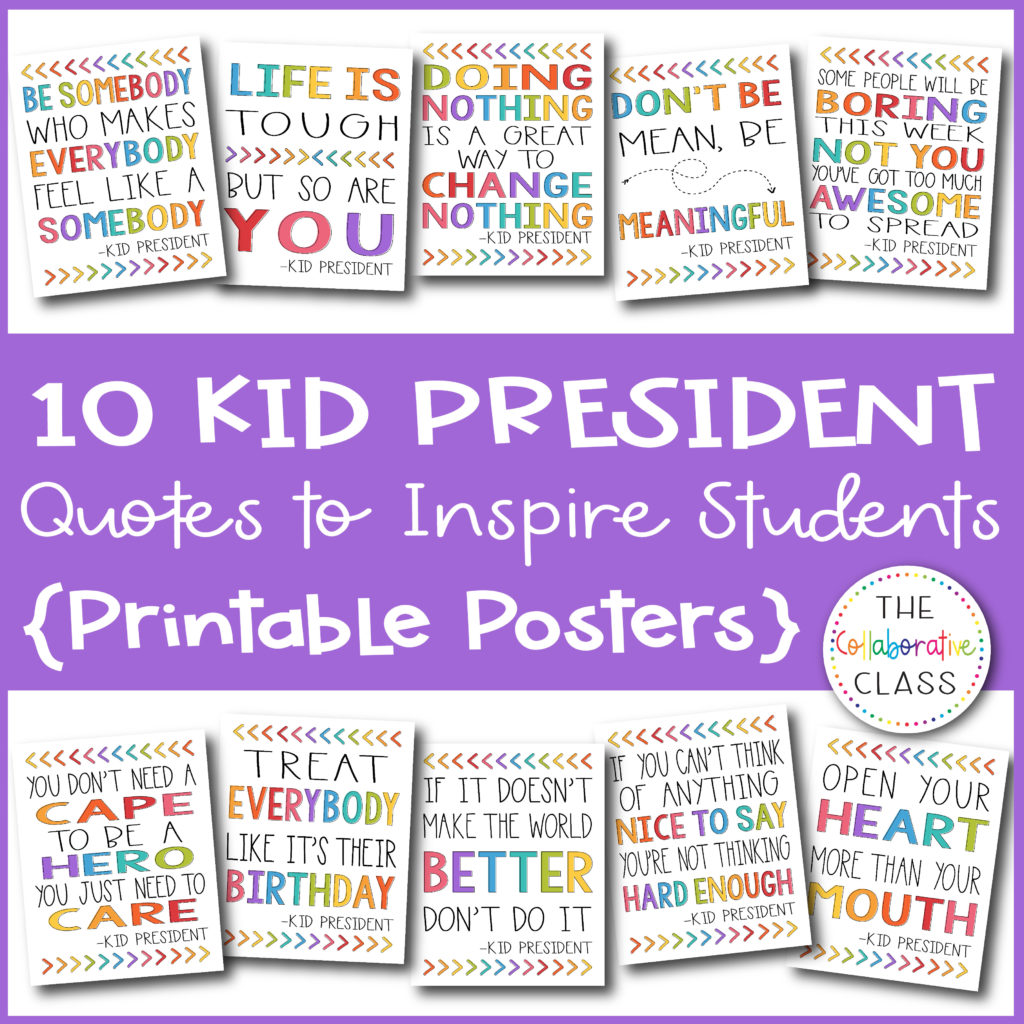 If you're looking to provide your students with simple uplifting life advice, look no further than Robby Novak, aka Kid President. Kid President's inspirational quotes in his videos have helped motivate my students year after year.
During the first week of school, while discussing goal setting, expectations, and character education, I make sure to play Kid President's "Pep Talk" video to my class. After watching the video, we engage in a class discussion about the positive messages he provides and brainstorm ways we can apply his messages in our lives.
In an effort to keep Kid President's pep talk quotes alive and well throughout the year, I decided to create posters to display the motivational quotes around the room as constant reminders for students.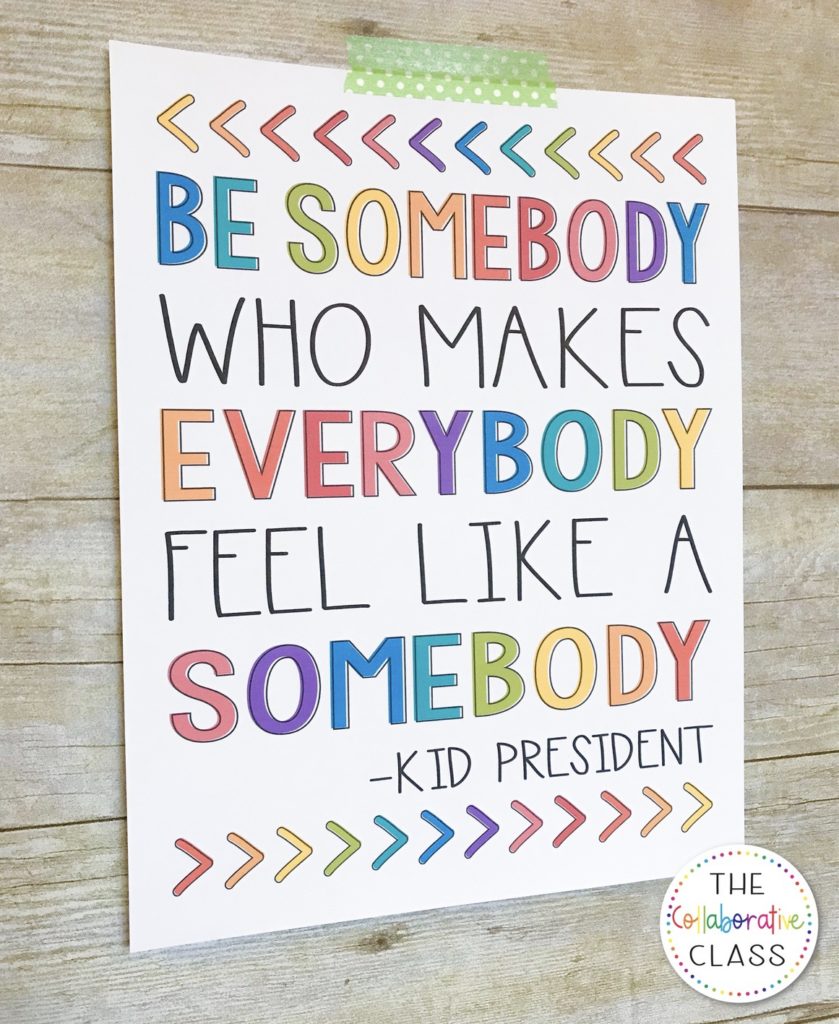 There are also other ways to utilize these Kid President quotes for the classroom. Not only can you use them for classroom decor, but they would also make excellent writing prompts. Students can partner up to discuss the quote and then write an essay or other form of writing piece inspired by the quote. This would be a great center or bell ringer activity.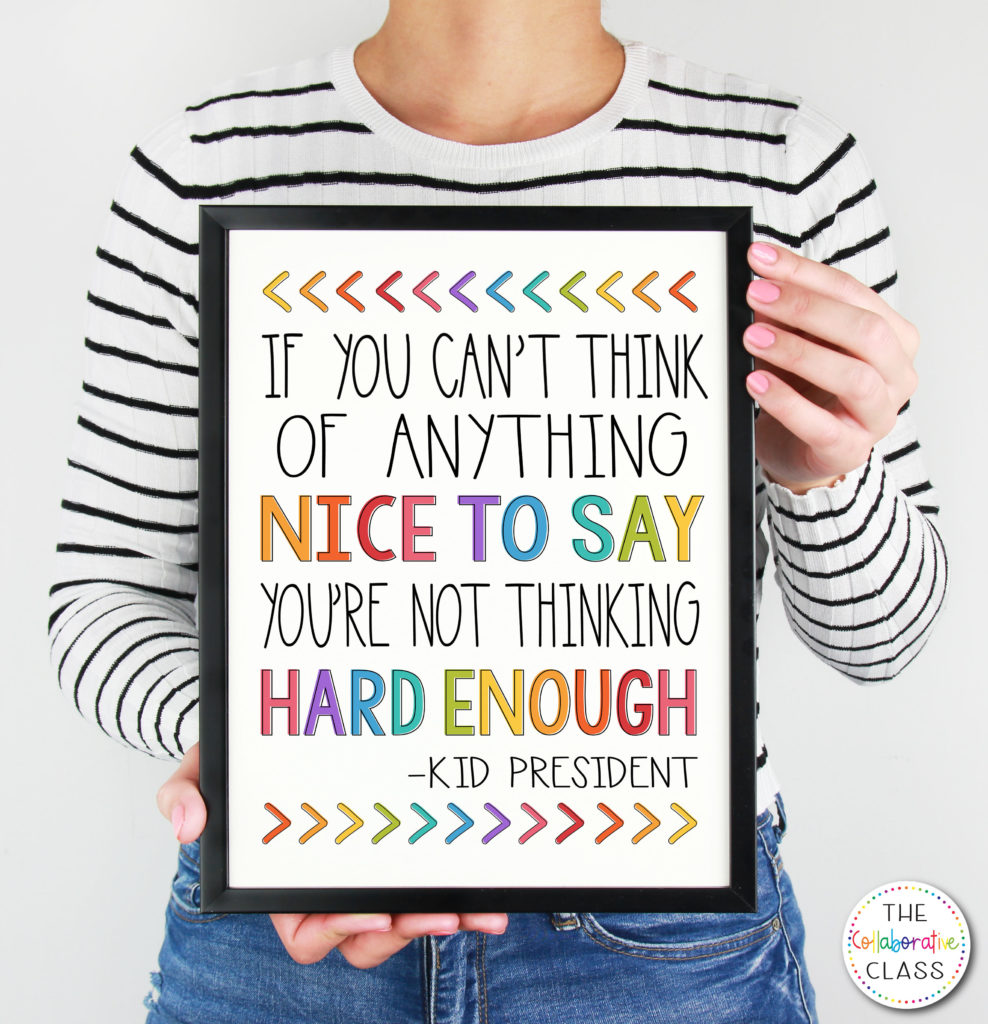 Many teachers also have a weekly quote that they display and discuss. These funny Kid President quotes would be perfect to use for that as well.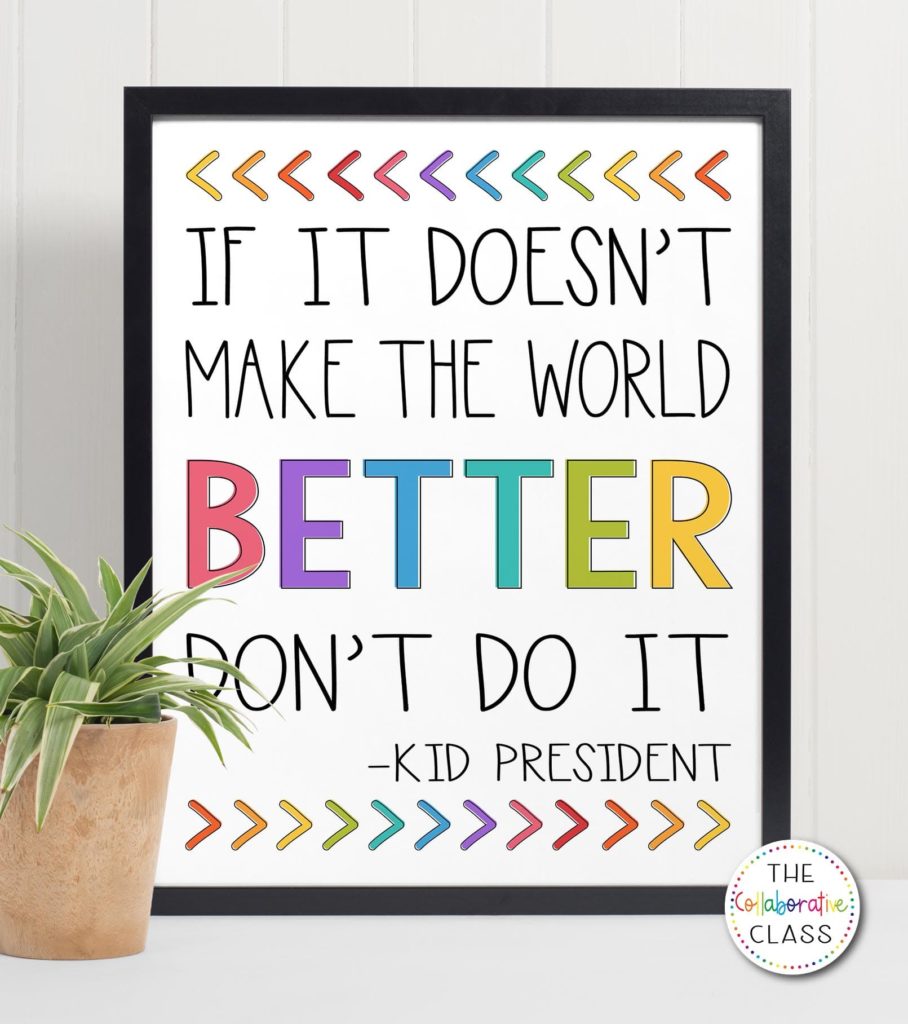 As a back to school treat, (for one week only) I am giving away all ten of these Kid President inspirational quote posters as a freebie! Click HERE to grab your copy today.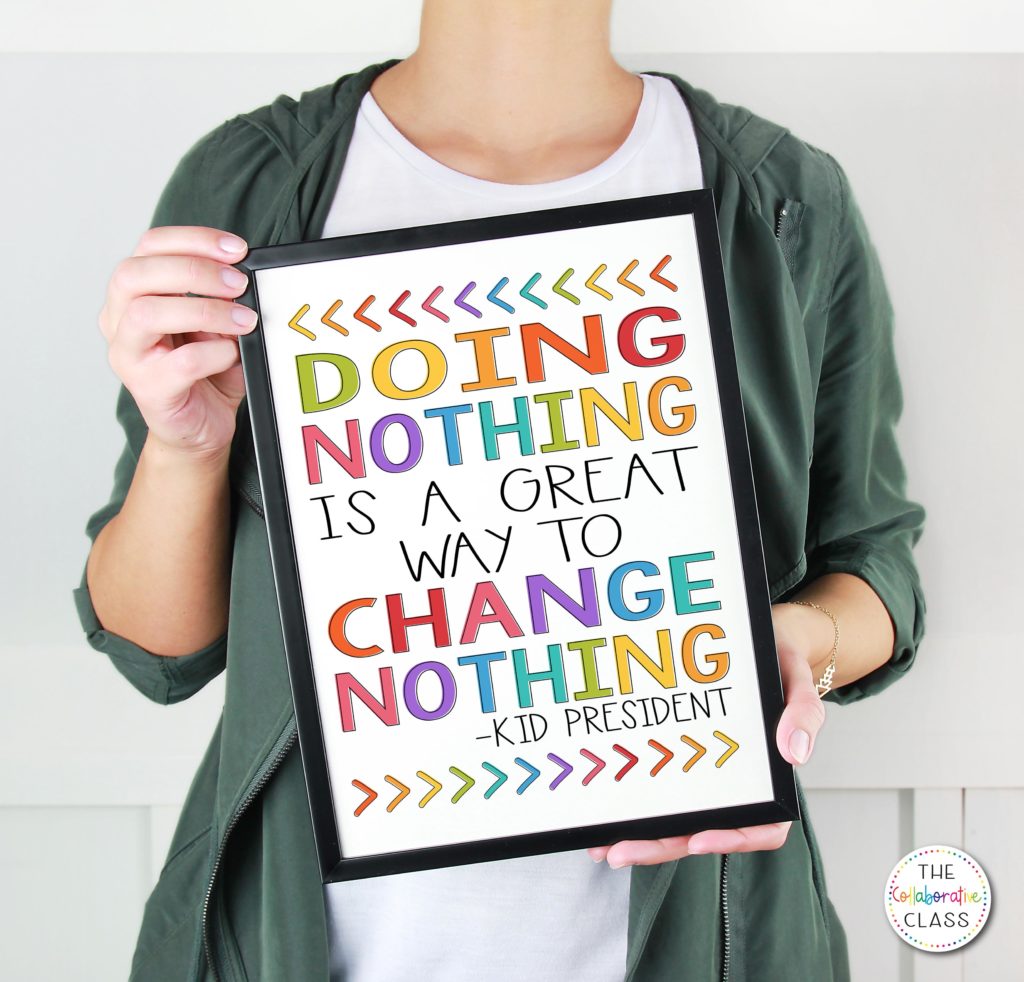 How do you plan to use these Kid President quotes about life in your classroom? I'd love for you to share in the comments below 🙂